The TF Militia
Taking Back our Transformers by Force!

Do you have a TF problem? Can nobody else help?

Call on us! We ARE the TF Militia!

We are a crack team of agents who have a passion for Transformers, those robots in disguise. We know how you feel. You're angry with greedy dealers without passion; who hoard TFs just to make a buck. Well, you don't have to take it anymore!

We've been there! We have faced the enemy, and we have WON! And now, we can help you, too. If you've tried talking and failed, it's time to call on US!



FRANK: Join us! we'll form a crack TF militia to invade those collectors and dealers who only do it because of the money! They have no passion for them. It would be a holy quest! We will free the hostage TFs from their evil clutches, by Primus!

MATT: I swear to Unicron, I'm in! After all, TFs are mortal. As people play with and break/lose/wear out their toys, they become ever more rare. They must be saved from the unworthy! We will care for them, nurture them, and protect them! Their luster will never dull, and their wires will never cross. This I swear!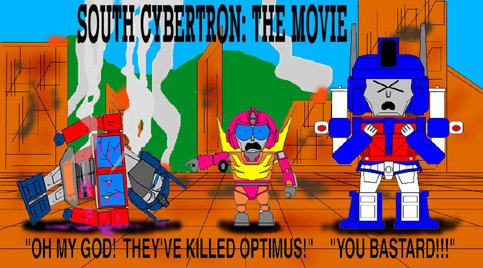 TF Militia Disclaimer | Standard Disclaimer
| | | |
| --- | --- | --- |
| | &nbsp&nbsp&nbsp&nbsp&nbsp | |