One final item: I wrote a message to my future self! Not to be opened until the far-away year of 2001. What could it be? For once, I had no guesses. Too-clever for my own good, I suppose. I opened the envelope and found: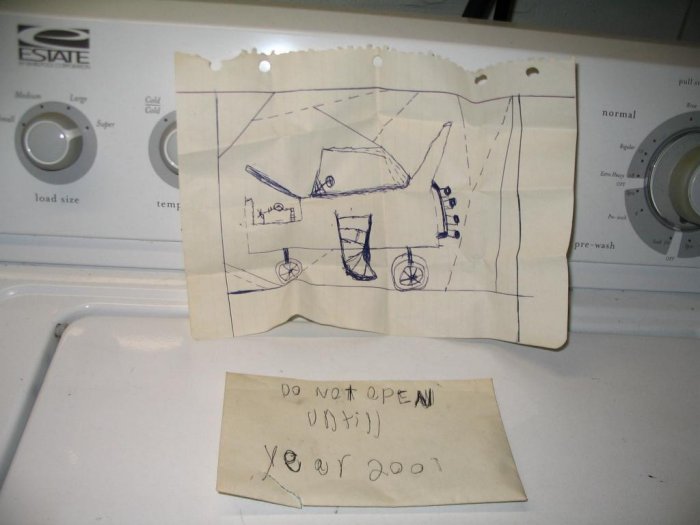 YAY! A flying car thing. What the heck? Was this a blueprint for the flying rocket car that I wanted to own (that we *still* don't have!?) A message to my adult self to remember the joy of being a child with a limitless imagination?

The future is so much cloudier now that it's my present. Things were much clearer in the past.

I'd like to go back and give that small child a hug. Tell him that even though his dad is gone now, his memory lives on. The Workshop goes on.

I'll work on my time machine now. I'll make a *new* envelope. I'll write down the URL to this website, and put 'do not open until 2045' on the envelope.

I have no idea what future me will think of that message; hopefully he can come back to ask me.

But then again, he won't have to. After all, I've just traveled from the past to the future in one night with the help of my memories.

Thanks to these toys, he'll do the same.

I look forward to it.