Allegiance: Decepticon
Name: Needlenose
Function: Aerial Warrior

Quote: "Get hip or get hit!"

Profile:
The coolest Decepticon ever to crush an Autobot. Believes the secret to being bad is to be BAD. Fascinated by earth trends and culture. Armed with a twin-barrel electrostatic cannon. Teamed with Sunbeam, a beach-bum who transforms into a solar-powered sunburst-discharger, and Zigzag, a drone transector who transforms into a missle launcher. Sunbeam and Zigzag can combine into Bigshot.

As the story goes, Needlenose never took his job all that seriously, always being on the lookout for the latest fad to follow. It was this lack of focus on the goal that caused him to become severly damaged in battle, and caused the loss of his original Zigzag partner. Distraught, Needlenose had himself rebuilt, and had a new partner created, that he named after his lost comrade. More serious than before, he has become a better warrior under the new Megatron's tutelege. However, he still maintains a keen interest in earth's going-ons, although now he channels that knowledge into the greater good of the Decepticon cause.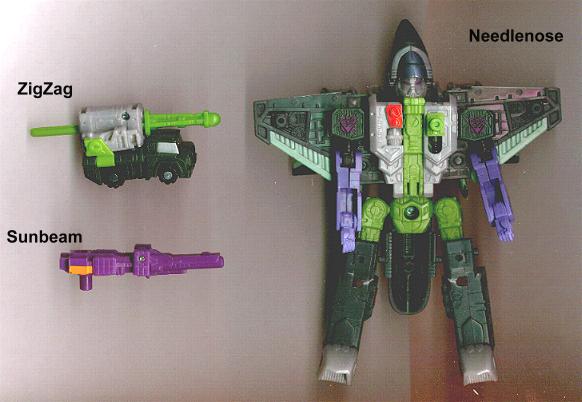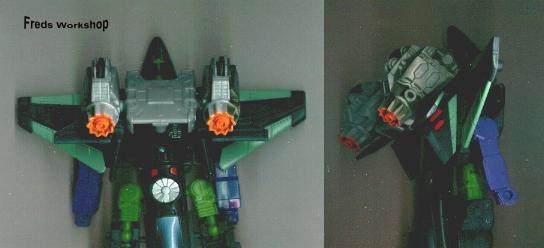 &nbsp&nbsp&nbsp&nbsp&nbsp
&nbsp
&nbsp&nbsp&nbsp&nbsp&nbsp