Night at the Autobop: Kup's 10,000 Tales


Kup: So there I was, on Hydras Four...(hiccup!)

Wheeljack: My God, all that energon, and he's still talking! Doesn't he
EVER shut up?!

Kup: Experience, my boy. You should learn to appreiate it.

Blurr: Huuurg! Wooog!

Windcharger: I TOLD you not to drink it so fast.

Grimlock: More beer, Mr Kup?

Kup: Shaddup kid, I'm tryin to talk here. So as I was saying...

Prime: ZZZZzzzz...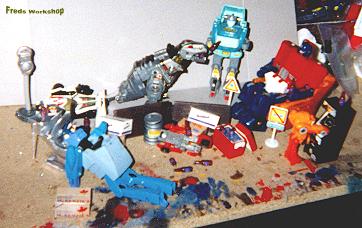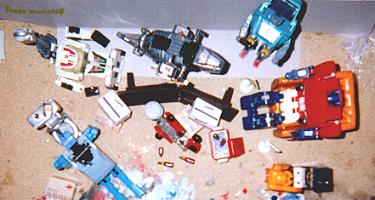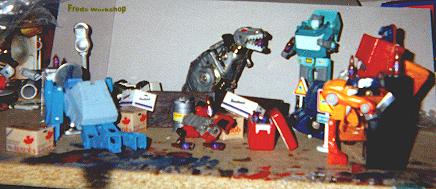 (Again, apologies for the bad pics. This was my fav for 2001. Took 2nd place.)