It's another typical day here in Dairyland, and we're getting ready for another meetup of the Cheesehead Garrision, *the* premiere fanclub for those with taste.

This week: We secretly replace Captain Solo with *another* famous captain. Let's watch.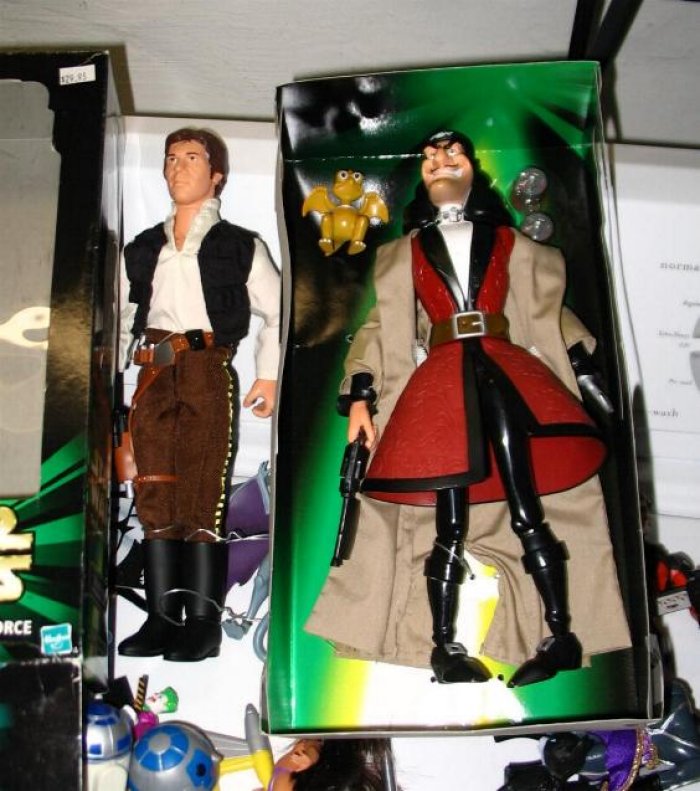 As you can see, we've already got our scruffy looking nerf herder out of the package. Captain Hook is easily placed inside (along with his new pet dragon, and voila!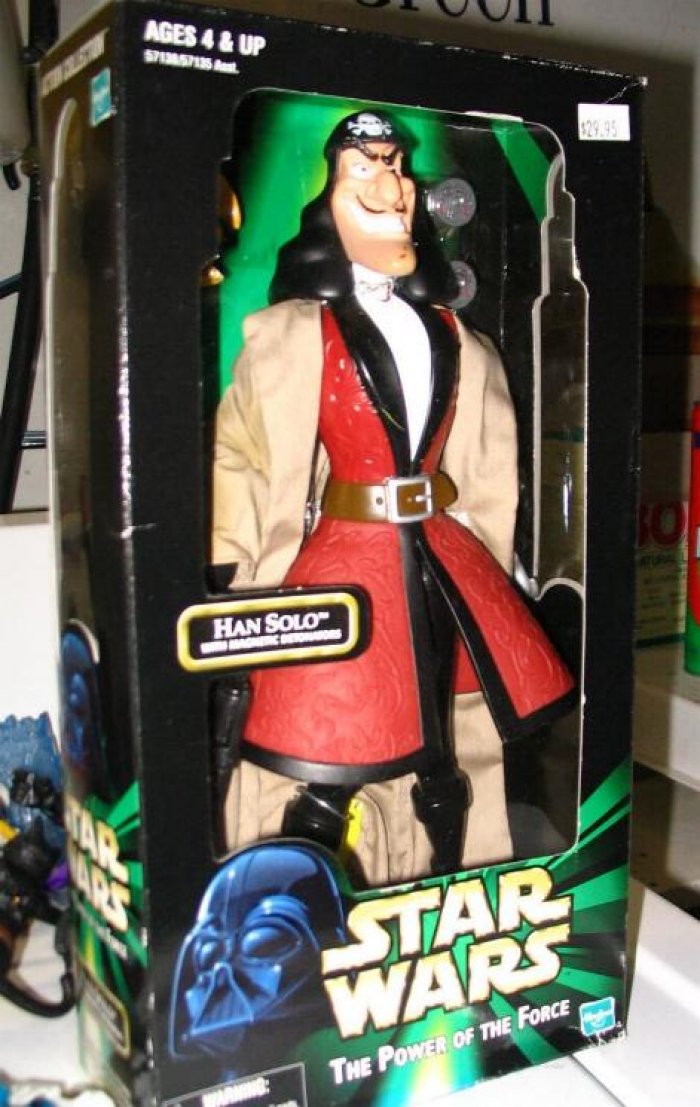 So as not to give anything away, this newly-packaged item (suggested retail price 29.95) will be wrapped and taped for that festive holiday feel (we'll also place a Village People Darth Vader costume into the Raffle, so as to distract from the glory that is The Captain).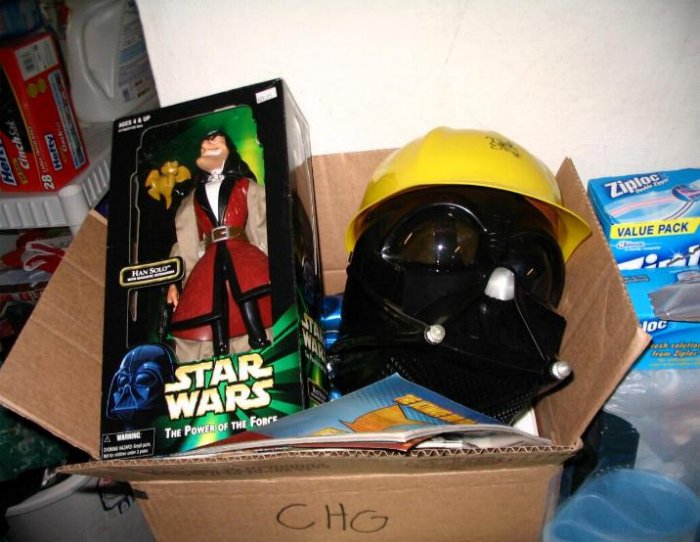 Awesome.

But worry not, fans! We aren't finished by half. Remember that little girl's doll you always wanted, but couldn't have because you collect action figures? Well worry no more, because we have the answer!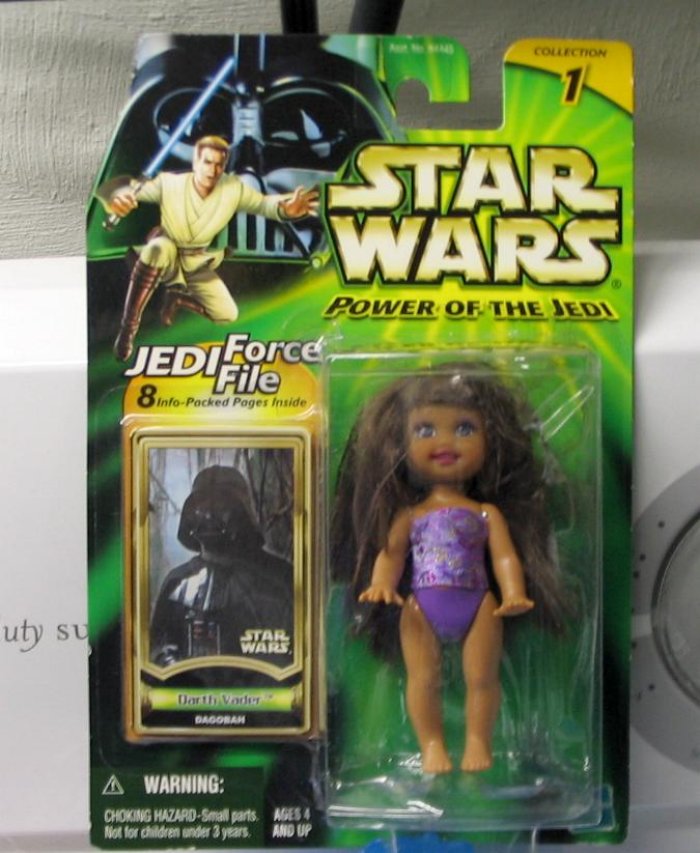 Yes, it's Darth Vader as you've never seen him before! What if, at the end of episode 6, he didn't die, but instead was turned into a little girl and sealed in plastic? Yes, you would have this! Place next to Luke Skywalker on any shelf, and wonder if he'll kiss his father the way he did his sister.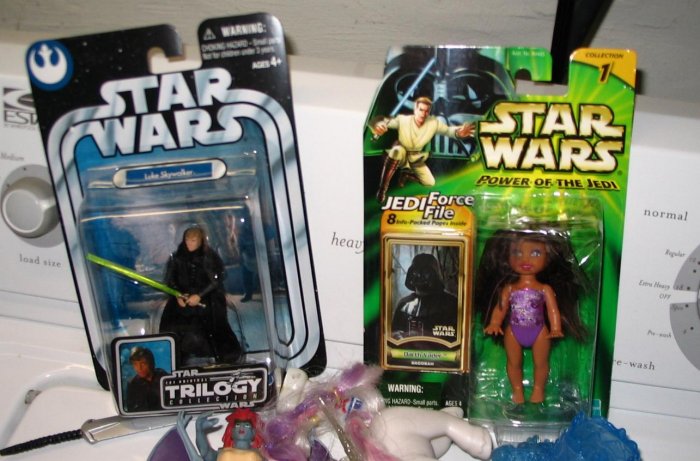 These items and more will be secretly wrapped and placed in the next Cheesehead Garrison Raffle. They'll be the ones with the christmas tape.

You have been warned.