Hey all. I'm sure everyone has their order in-hand already: The Den Toys DT-01 for FT-24.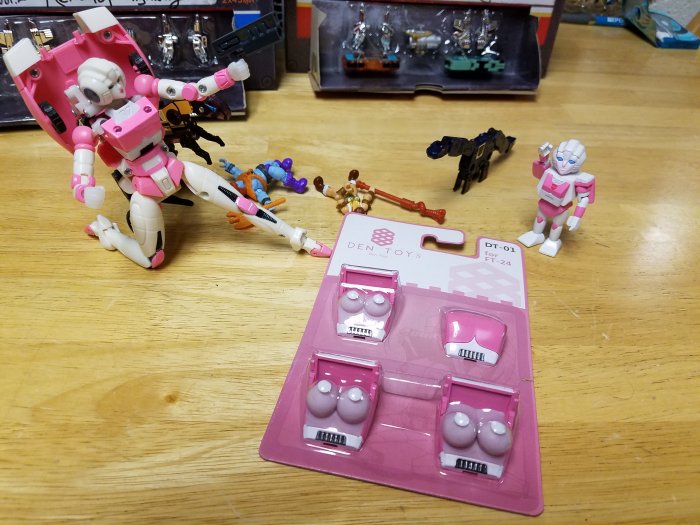 I don't have the FT-24, so I attached them to the toy closest at hand. I think they really bring out his eyes: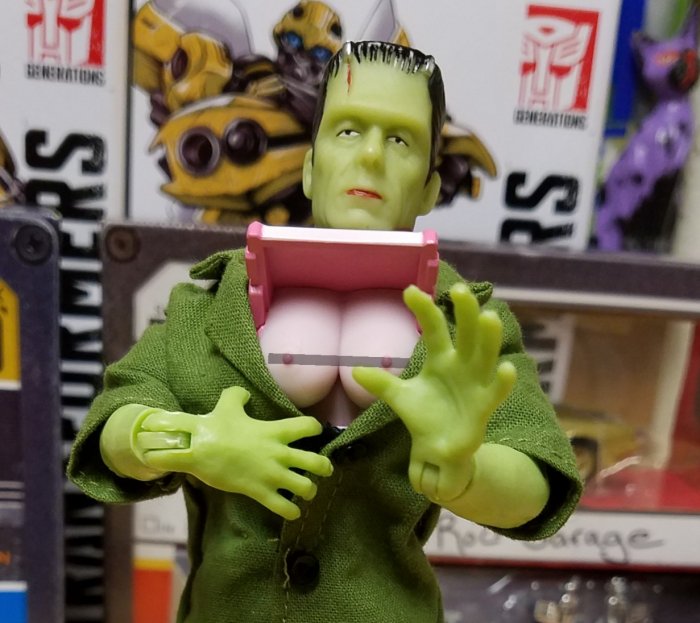 Frankly, I don't think it matters what you attach them to. We're all immature children, so it will be just as funny on one toy as another. In point of fact, you can put them on official product without any trouble: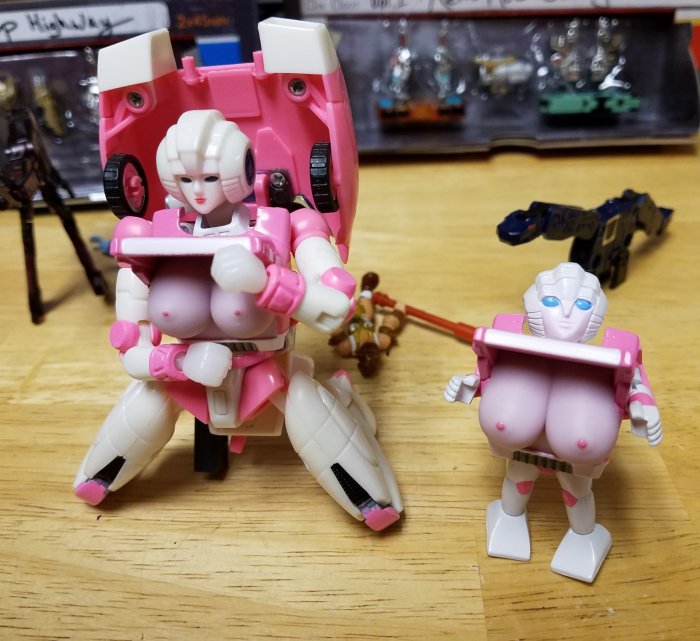 I see them listed for as much as $40 (roughly 7 dollars a tit), but you can get them for half that from a reputable Chinese seller.

Enjoy.