The father of a young boy was kind enough to part with the child's costume this year. You'll recall this excellent item from the Dairycon Costume Contest: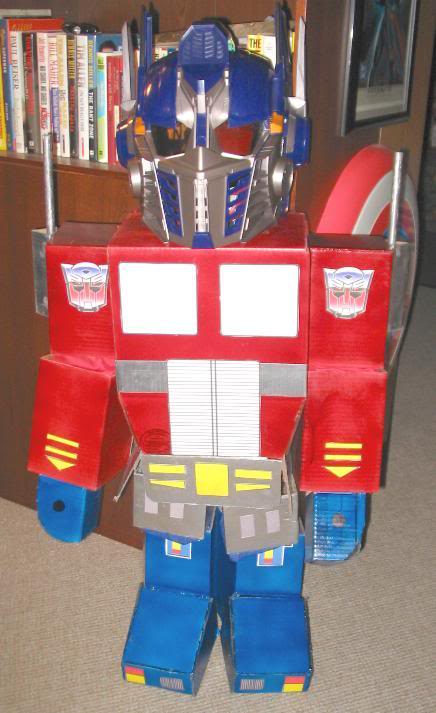 I've finally had a chance to assemble it, and have to once again marvel at the quality of the construction. Kudos to you, dad! A child wearing this would have full range of motion, as each bit is attached via velcro straps to the body.

I've included a Masterpiece Prime in the pic for reference: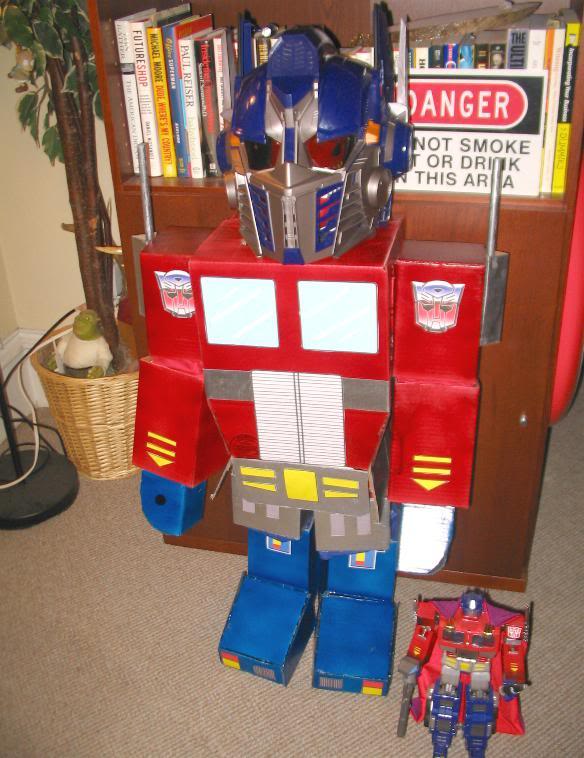 I wish this were full-size, as I'd wear it right now :-) One drawback: The head. Though this is what was worn, it doesn't quite feel proportionate to the body (ie, he looks like a fugitive from the lollipop guild.)

I am not good at constructing things of this type, so I am appealing to those with a modicum of talent to help a fellow out.

He needs... a head about 2/3 of the size, that looks more 'G1'. Can anyone here who builds costumes help a fellow out?

Fred. Is wearing Prime's codpiece as he types this.