Autocon 2006 Exclusive!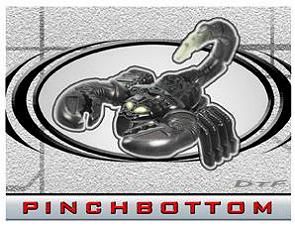 Allegiance: Autocon
Name: PinchBottom
Function: Covert Operations

Quote: "Pinch Pinch!"

Profile:
PINCHBOTTOM was once a respected Decepticon agent serving under the command of Shrapnel. That all changed when he was brought to Earth and discovered something that forever changed his destiny...the female backside. He cannot resist pinching the shapely bottom of an attractive young damsel. Mockingly called "Pinch-Pinch" by other Decepticons for the mantra he whispers to himself just before he "makes contact". Utterly useless while stationed around human beings. Occasionally takes trips to Vegas with Sunbeam to see the showgirls.

Abilities:
PINCHBOTTOM can transform into a giant robotic scorpion, or shrink down to the size of a typical Earth-sized version. He can remain shrunk down in robot mode. His stinger is armed with mech-poison which causes the lubricants in his victims to thicken and coagulate. His claws can crush 10 cubic feet of reinforced concrete.

Weaknesses:
PINCHBOTTOM is incapable of paying any attention to his job if in the presence of even a marginally attractive Earth female. He only dares to pinch their bottoms while shrunk down to insect size for fear of crushing them in his claws. Sometimes tries to pinch the bottoms of Cybertronian females, but their armor plating is too tough to be satisfying. They also tend to shove the barrel of their gun up HIS backside.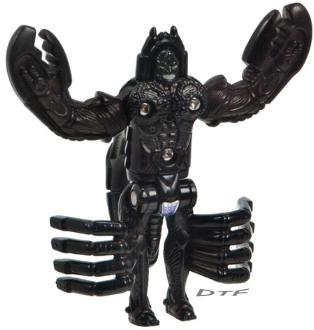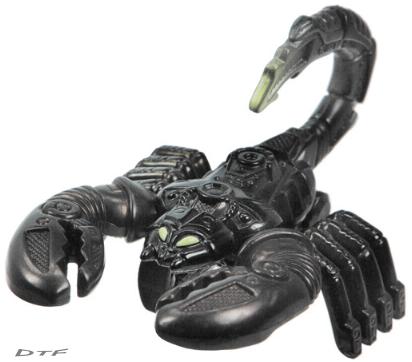 Pinchbottom In-Package